5 Tips For Managing Finances Well To Deal With Recession Issues | FINANCE
Although money cannot provide lasting happiness, it can provide a sense of security if you can manage it properly. Without proper financial management, maybe you will experience serious financial problems.
When you manage your finances well, life may not get easier, but you have more time to focus on the important things in life. The fact is that managing finances is not too difficult, you know, Friends of Toktok!
So, here's how to manage finances correctly and precisely so that you are ready to face the issue of recession in the next year. Curious? Come on, see more below.
1. Set Up a Proper Bank Account
The right bank account is so important to your financial success because trying to manage your finances without the right bank account is like trying to maintain a car without the right parts. You should set up checking, savings, and investment accounts.
This is the foundation of financial success. It's important to have checking and savings accounts so you can easily separate cash spending from long-term savings. Simply leaving your savings in a checking account makes it all too easy to accidentally spend your hard earned savings.
2. Pay Attention to Your Current Financial Situation
Although it may be scary, you cannot improve your financial situation unless you take your current situation into account. So you have to be honest with yourself about unpaid debts or high expenses that are hurting your budget.
3. Reduce Your Expenses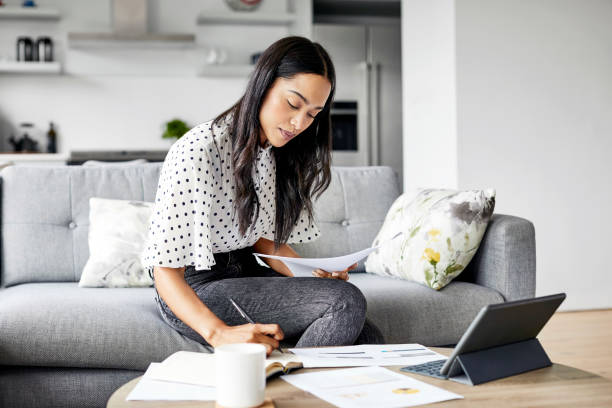 When you start to take a closer look at your finances, first look at your expenses. Look for expenses that you can cut from your monthly budget. Some simple ideas of things to cut might include a work lunch or something else. Cutting a budget is one of the best money management tips you can use to make saving easier.
4. Make Your Financial Plan
Without a plan, it's easy to find yourself short on cash because it can make it easier to overspend. If you say yes to too many unnecessary expenses, then you may be disappointed with your savings which are dwindling day by day. To combat this, take the time to create a budget.
Plan where you want to spend your money. In addition to everyday expenses, think about savings goals for the future. You'll also want to find a budgeting method that works for you because it will help you manage your money more easily.
5. Set Financial Goals Properly
If you are serious about money, then setting goals is one of the most important money management tips you can use. Setting financial goals will help you stay focused and motivated in the direction you want to go financially.
There's no wrong answer, but you need to take a moment to think about your plans and how money will be a factor. Once you have an idea of how money will play in your life, set clear and specific goals for your money.
Well, set financial goals and make a clear budget, o
kay Tiktok Friends
. Of course you need to eat it consistently, and don't be too fond of buying things that aren't really necessary.